There's no school like old school. Blend your pack with your preferred liquid.
The ultimate manual mixer. Thaw, add liquid and look out shaker cup.
Almost better than cuddling. Spoon delicious goodness direct from pack.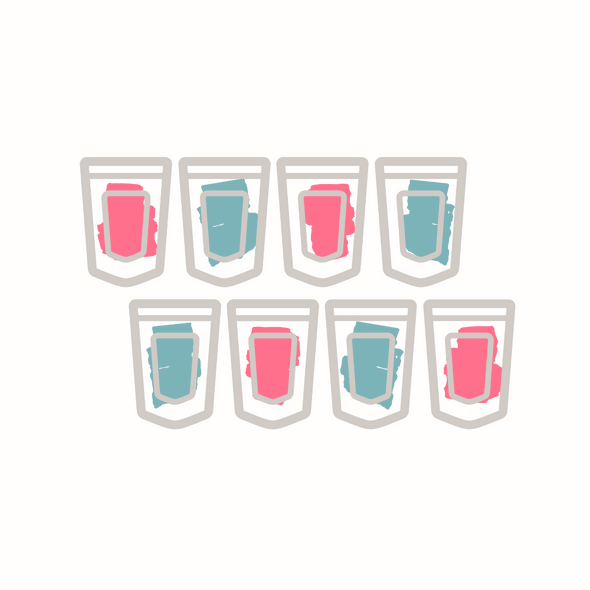 Build your combo
Pick the smoothie and soup packs (8 plus) that fit your needs and goals. Sign up for a subscription to save $$$ and time.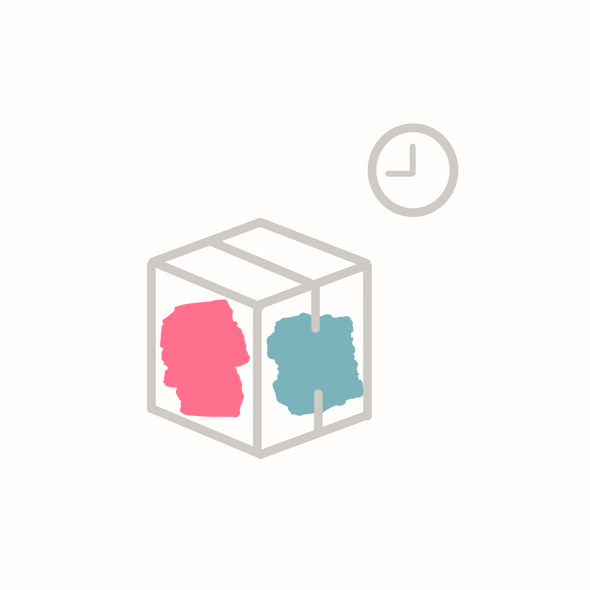 Frozen Delivery / Pick-Up
We deliver our blends in custom packaging that keeps things frozen all day (or overnight).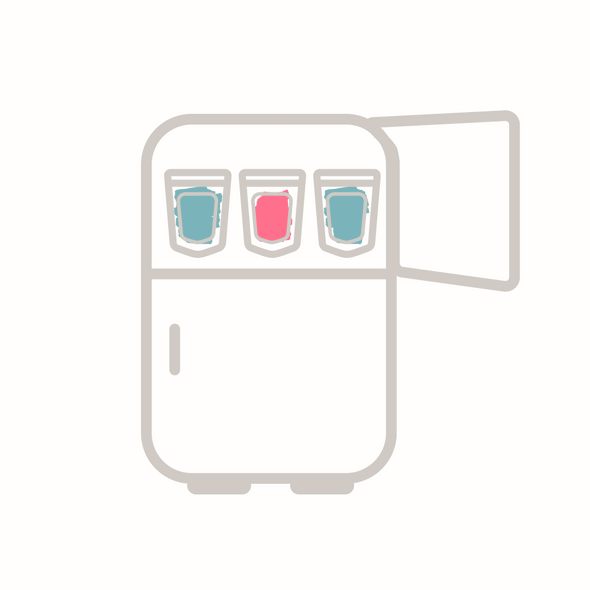 Pop into your freezer
And your new go-to smoothie bar is stocked and ready to keep you nourished and energized daily.
We know lives are hectic enough without adding shopping, prepping and smoothie & soup blending to the mix, so we blend the nutrient-packed foods for you and provide our healthy, frozen blends delivery to Vancouver, Calgary, Edmonton, Toronto and select locations in B.C., Alberta and Ontario.
You can go on auto-pilot with one of our subscription delivery boxes, or just order a one-off blends delivery whenever you need it.
Blended For You Delivery Locations:
BC: We deliver our frozen smoothie and bowl blends to Vancouver and throughout southern BC, including the lower mainland, sea-to-sky corridor, parts of Vancouver Island, the valley & interior.
AB: If you're in Calgary, Edmonton or their surrounding areas, we've got you covered for healthy blends too.
ON: For our Ontario friends, we deliver to Toronto, North York, parts of Missisuaga, Greater Toronto Area, Ottawa, London, Hamilton, Sarnia, Peterborough, Orillia, Barrie, Kawarthas, St Catherines, Windsor, Grimsby, Niagara, Kitchener, Guelph, Waterloo, Kingston, & Prince Edward County.
QC: *NEW* We are now servicing Montreal.
Give Blended, Get Blended
Help your friends get Blended. Pass along the code FRIENDSTHATBLEND and we'll give you a $15 thank you Blended credit for every person you refer who places a first order. They'll get $15 off their first order, too. 
Our blends are designed to be a complete-nutrition meal (we've got the carbs, proteins and healthy fats covered)* and boosted with superfoods to support different health goals and taste preferences. Ingredients are paired to support your body's absorption of the key nutrients (check out the nutrition panel/brag sheet on each product page) and organic is used where possible.  
*our Keto blends are low carbohydrate vs macro-balanced
Yes. Please rinse out your used blend packs and recycle in your #2 bin.
We deliver to most cities and surrounding areas in British Columbia, Alberta and Ontario. Included are Vancouver, Kelowna, Edmonton, Red Deer, Calgary, Toronto (up to a 150+ KM range surrounding each). 
Check out our delivery page to find out if we deliver to your little corner of Canada. If we don't, please send us a message.
Stay tuned for new delivery areas opening up soon!
We're all about keeping your personal smoothie bar stocked. Here are some options: 
1. You can pick up from our production facility in East Vancouver or Toronto locations. When checking out, choose the pick up option.
2. Delivery to your workplace: orders are packed in a cool-liner which will keep your packs frozen for the day (or overnight). 
3. Have your order dropped with a friend or neighbour who supports your love for delicious, mega-nutrient packed, energizing blends.